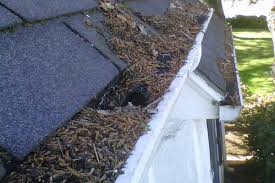 With the leaves changing color and the drastic temperature drop, now is the time to prepare for the colder months ahead. Your home is the single greatest investment you will ever make, so why not make sure that it is protected in the months ahead.
Here is just a few ideas of how to Be Prepared!
Now is the time to make sure that you blow out the sprinkler lines and and turn off outdoor water.
Clean out debris from gutters and make sure that downspouts are draining away from the foundation.
Remove or cover outdoor furniture and put gas treatment in all fuel tanks that will be put away until spring.
Clean and inspect chimney.
Check and replace old or used fire extinguishers. 
Look for any damage on the roof that might allow rain to snow to enter the home.
Get heater serviced and filters changed. 
Make sure the AC unit has been winterized and protected from falling snow and ice.
 With just a little preparation you can lower your stress level throughout the winter months. As will as know that in the spring you will have less repairs and damage to deal with.